Dubai, United Arab Emirates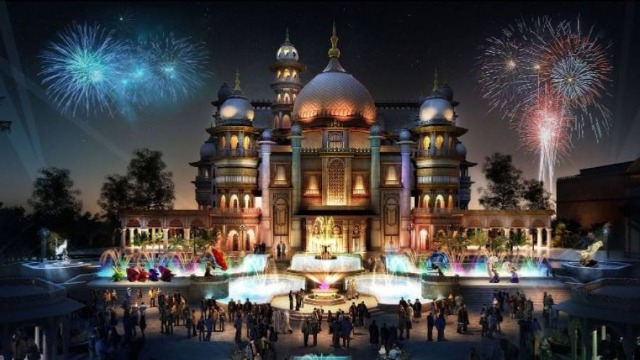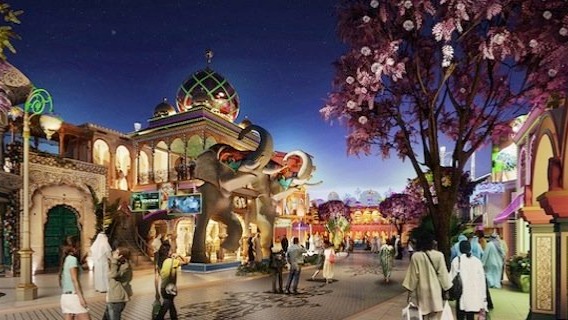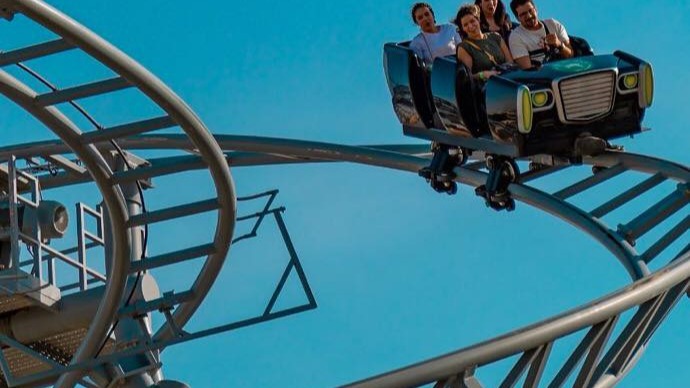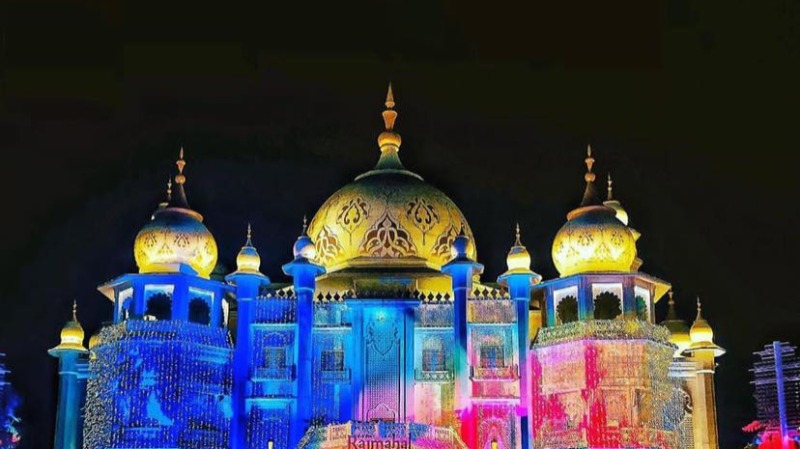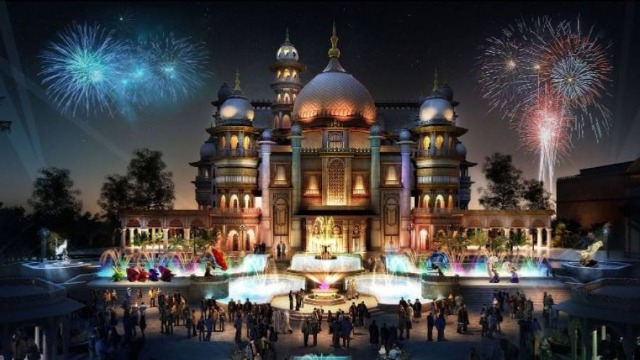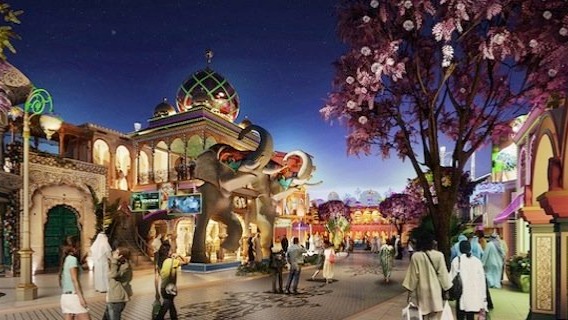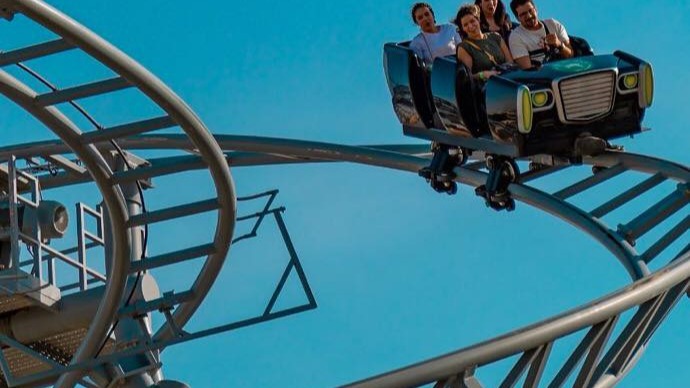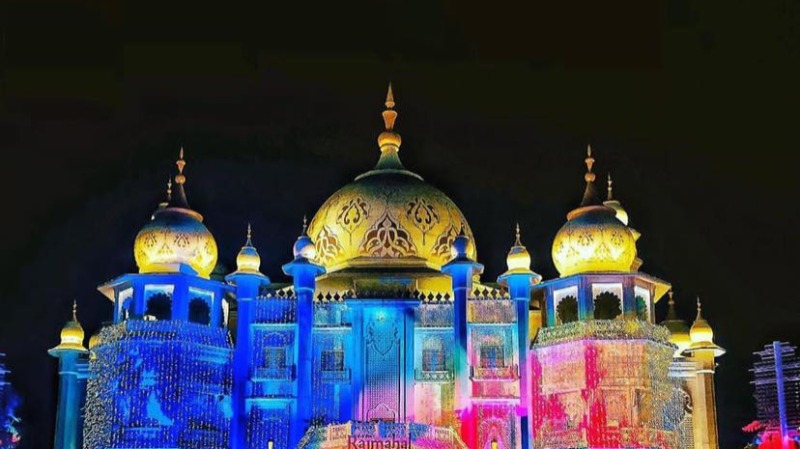 ---
Description
Enter the colorful world of Hindi movies at BOLLYWOOD PARKS™ Dubai, which is a part of Dubai Parks and Resorts™. With its mix of thrilling rides, flamboyant live shows, and remarkable shopping and dining choices – all themed around Bollywood cinemas, you can look forward to incredible family fun and entertainment in this park. Besides value-packed ticket options, we can also arrange hassle-free transfers to discover the rides and attractions across the five zones of BOLLYWOOD PARKS™, which interestingly is the world's first Bollywood theme park.
While Bollywood Boulevard welcomes you to experience its awe-inspiring blend of live shows and superb dining and shopping options, Mumbai Chowk lets you immerse in the unmatched liveliness of the dynamic Indian city of Mumbai, thanks to its attractions including Mumbai Express and Don: The Chase. At Royal Plaza, experience the mesmeric sumptuousness of Hindi movies, with attractions by way of the opulent Rajmahal Theater showcasing musical extravaganza, Jaan-e-Jigar.
On the other hand, Rustic Ravine beautifully recreates an Indian rural village scene. Some of the highlights to check out here are Lagaan: Champaner Cricket Carnival, Sholay: The Hunt for Gabbar Singh, and Dabangg: Stunt Spectacular Show. The park's fifth section is Bollywood Film Studios featuring Hall of Heroes; it is as striking and interactive as the park's other sections. Apart from Rangmanch stage, this zone has some mindblowing 4D rides including Ra.One: Unleashed and Krrish: Hero's Flight.
---
Terms
We reserve the complete right to reschedule an itinerary or route, adjust pricing, or even cancel a tour whenever, at our sole discretion, mainly if we deem it is vital for your safety or convenience.
Unused inclusion in a tour package is non-refundable.
Any guest failing to reach on time at the designated pick-up point will be considered a no-show. No reimbursement or alternative transfer will be arranged in such circumstances.
Should a tour booking be cancelled or altered for reasons of bad weather, vehicle issue or traffic problems, we will make all sincere efforts to arrange alternative service with similar options, however, based on its availability.
The arrangement of seating will depend on its availability and will be done by our driver or tour guides.
Pick-up and drop-off timings listed on the website are approximate, and they will be adjusted as per your location as well as traffic conditions.
Coupon Codes can be redeemed only through online booking process.
We reserve the right to charge 100% No Show charges if guests do not turn up on time for the pick-up.
In any case the guest does not show up on time and our vehicle departs from the pickup location, then we will not arrange for alternative transfer & no refund is provided for the missed tour.
Seating arrangement is done as per the availability & it is decided by the Driver or Tour Guide except in case of private transfers.
---
Details of Inclusions
Hotel Pick up (If Private Transfer option selected)
Entry ticket to the first-of-its-kind Bollywood theme park
Access to its five move-themed zones
Enjoy colorful Bollywood based live entertainment shows
Take to amazing rides and attractions that relive the iconic Hindi movie characters or scenes
Experience Don, Krrish, Sholay etc with an exciting line-up of 3D and 4D rides
Hotel Drop off (If Private Transfer option selected)
---
Schedule
Schedule 1
Duration : Half Day
Sundays
10:00 - 00:00
Mondays
10:00 - 00:00
Tuesdays
10:00 - 00:00
Wednesdays
10:00 - 00:00
Thursdays
10:00 - 00:00
Fridays
10:00 - 00:00
Saturdays
10:00 - 00:00
Pickup at:
Hotel
Drop at:
Hotel