Dubai, United Arab Emirates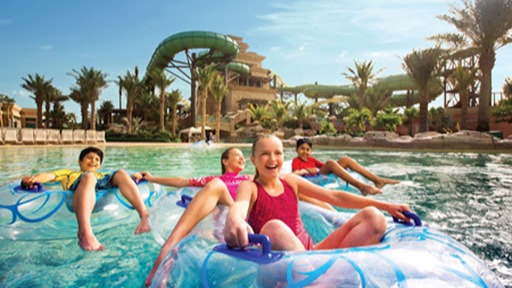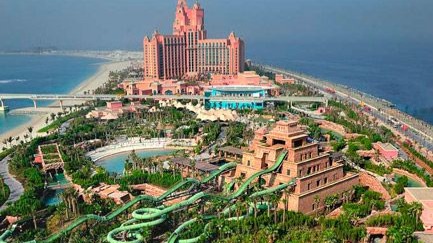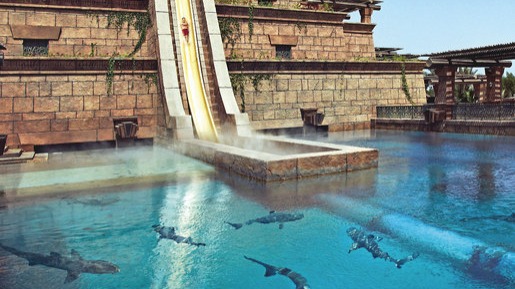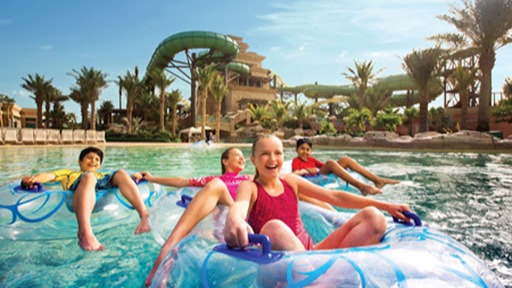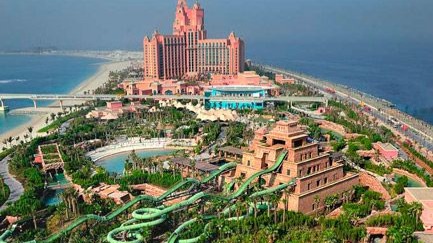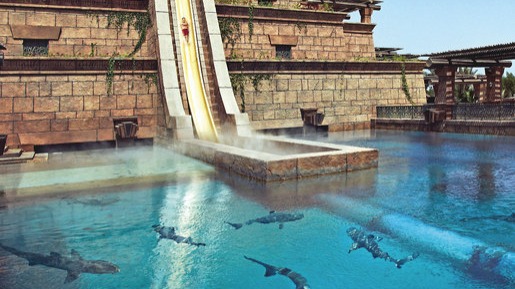 ---
Description
A destination unto itself, comprised of two world-class resorts, Atlantis Aquaventure, Dolphin Bay, The Lost Chambers Aquarium and an unrivalled culinary collection, Atlantis Dubai is where unique memories are made. You'll be amazed at how different you feel in the water at Atlantis Aquaventure, whether you're making a splash in Aquaventure Waterpark, exploring The Lost Chambers Aquarium, or meeting our friendly marine animals at Dolphin Bay and Sea Lion Point.
We welcome you to experience Aquaventure - Atlantis!
---
Terms
Aquaventure Waterpark ticket sales are final and are 100% non refundable
Intoxicated guests will be refused entry to Aquaventure Waterpark
Eye-glasses and jewellery should be removed prior to riding.
Please wear appropriate swimwear at all times.
We request that Aquaventure Waterpark guests observe and respect cultural sensitivities which relate to this part of the world
Visitors are not allowed to bring food or beverages, glassware or alcohol into Aquaventure Waterpark
Aquaventure Waterpark reserves the right to inspect all bags for any such items
OWNERSHIP. ALL TRADEMARKS DISPLAYED ON THIS SITE ARE OWNED BY KERZNER.
---
Details of Inclusions
Exclusive access to the Aquaventure Park

Packages are customizable depending on customer to customer basis
---
Schedule
Schedule 1
Duration : Full Day
Sundays
10:00 - 18:00
Mondays
10:00 - 18:00
Tuesdays
10:00 - 18:00
Wednesdays
10:00 - 18:00
Thursdays
10:00 - 18:00
Fridays
10:00 - 18:00
Saturdays
10:00 - 18:00
Pickup at:
Hotel
Drop at:
Hotel